For Allergies
Download on the App Store • View Source Code
OpenFind can scan nutrition labels and help you look out for ingredients. Here's a demo video.
Find ingredients
OpenFind has no problem picking out "Flour" even though the text is super small.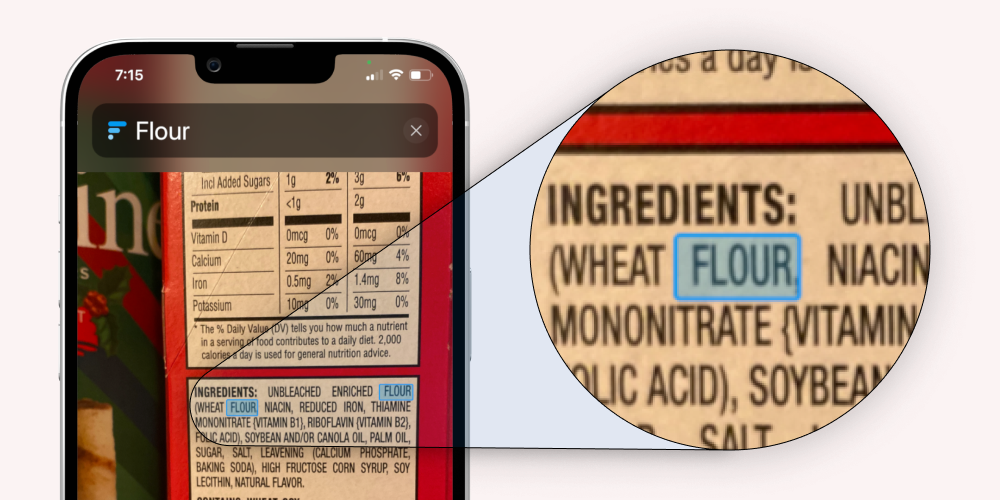 Point-and-scan
Just point your phone at the label and matching words will get highlighted.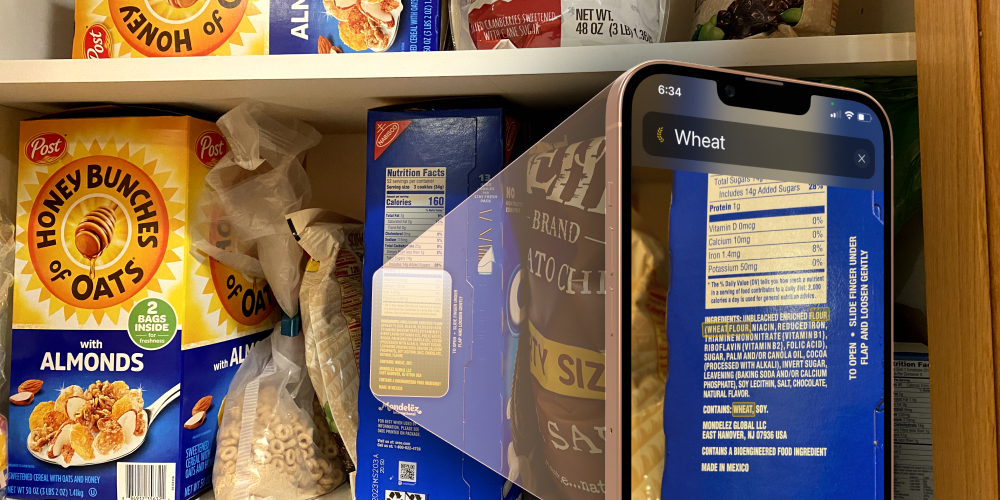 Make custom ingredient lists
Here's a list containing a bunch of dairy-related ingredients.
Comes with 10+ lists preloaded
Ingredients are pulled straight from the Food Allergy Research & Education association. Some extra lists are included too.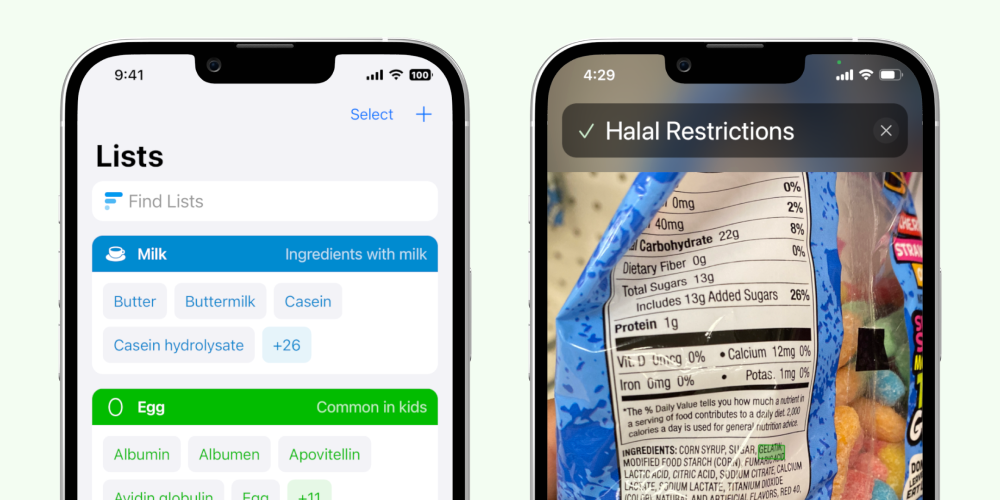 Open-source, free forever.
OpenFind is a project run by the community and maintained by Andrew Zheng. The app's entire source code is available online — edits, suggestions, and remixes are welcome.
Download it on the App Store!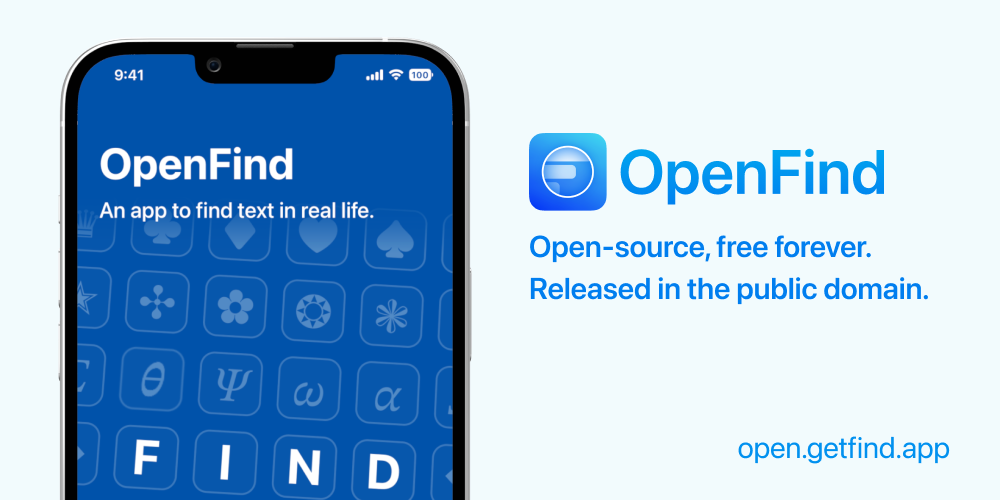 ---
This app is released in the public domain. Feel free to use it however you'd like :)